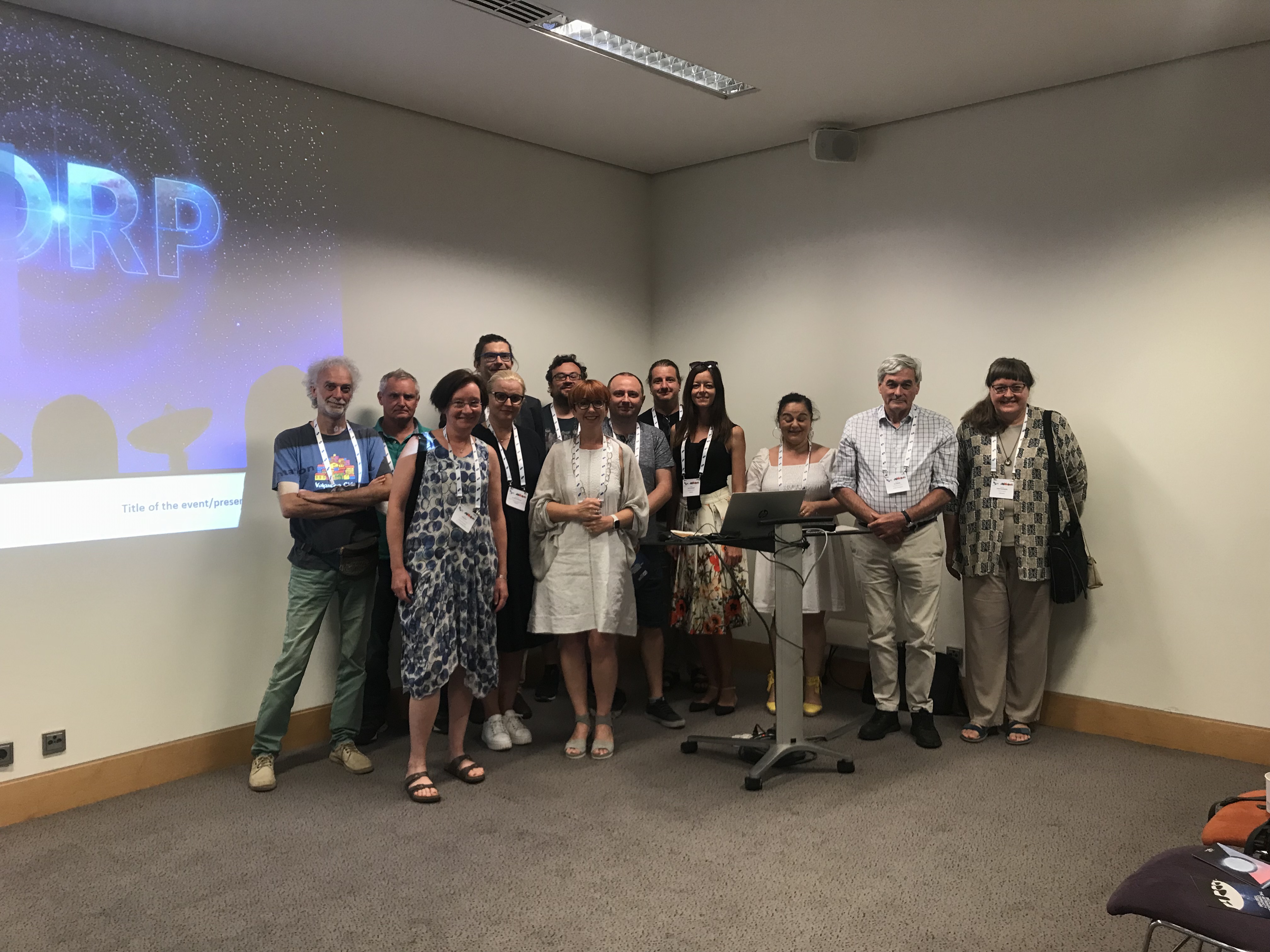 Sunny Valencia in Spain hosted about 18,00 scientists from around the globe at the European Astronomical Society (EAS 2022) Annual Meeting. One of the special sessions, held on Thursday 30 June 2022, was the "European Forum of Astronomical  Communities", which included several presentations about the ORP Project.
The European Forum of Astronomical Communities is a special platform at the EAS meetings launched at the EAS Meeting in 2017 in Prague (Czech Republic). Its main aim is to discuss the development of underrepresented astronomy communities in Europe and to present the current opportunities for researchers within Europe. At EAS 2022, the talks of the session covered topics related to International Astronomical Union (IAU), European Space Agency (ESA), European Southern Observatory (ESO) as well as research networks such as EUROPLANET or MW-Gaia COST Action.
The ORP project was represented with the following presentations:
OPTICON RadioNet Pilot, a pilot at the service of the European astronomers by Stéphane Basa - Laboratoire D'astrophysique De Marseille - AMU-CNRS-CNES and ORP Coordinator;
Time-domain astronomy with the network of small telescopes by Lukasz Wyrzykowski - UNIWARSAW and leader of WP18 TDA-CSS;
How can ground-based astronomy work with the EC Frameworks by Gerry Gilmore -  UCAM and ORP Scientific Coordinator;
First year of the Opticon Radionet Pilot by Agnieszka Slowikowska UMK and ORP Board Chair;
Strengthening the European interferometry community by Claudia Padini - ESO and member ORP WP17 VLTI Expertise Centres;
In addition, Milena Ratajczak from University of Warsaw, also an ORP member, presented a talk on "European collaboration in education and outreach".
The session was attended by about 40 people. The talks in PDF form are available on the session's website.
The session proposal and the session organisation was chaired by prof. Lukasz Wyrzykowski (Astronomical Observatory University of Warsaw) with the help of the organising committee: Rob Beswick - University of Manchester (UK); Hannah Stacey - Max Planck Institute for Astrophysics (DE); Camilo Delgado-Correal - Universidad Distrital Francisco José de Caldas (COL); Wolf Geppert - Stockholm University Astrobiology Centre (SE); Gerry Gilmore - University of Cambridge (UK); Agata Karska - Nicolaus Copernicus University (PL); Carme Jordi - University of Barcelona (SP); Claudia Paladini - ESO; Milena Ratajczak - University of Warsaw (PL); Agnieszka Słowikowska - Nicolaus Copernicus University (PL); Edita Stonkute - University of Vilnius (LT); Grazina Tautvaisiene - University of Vilnius (LT); Michelle Willebrands - Leiden University/IAU (NL).
Image Information
Group picture ORP members at EAS 2022. Credit: ORP.